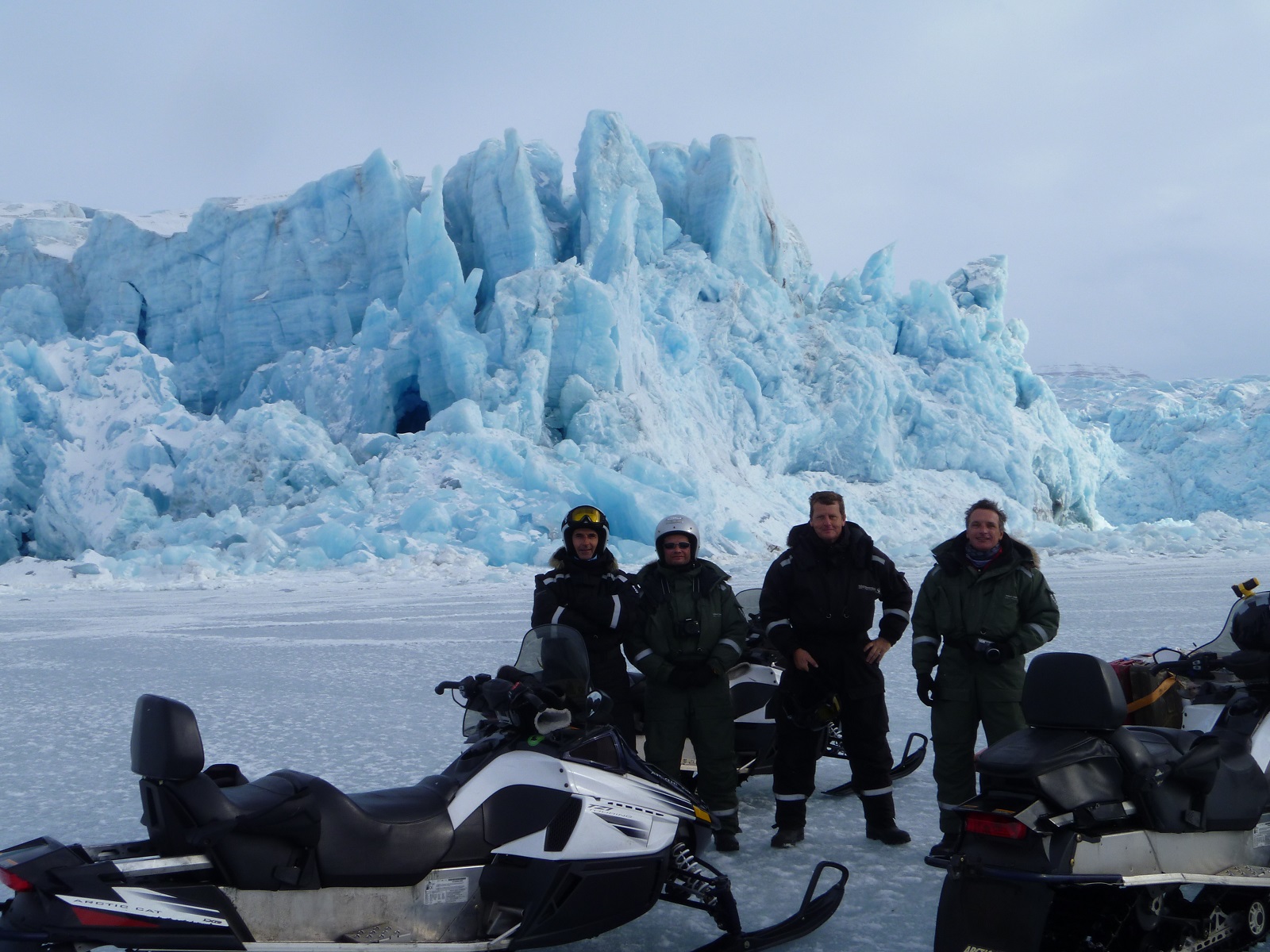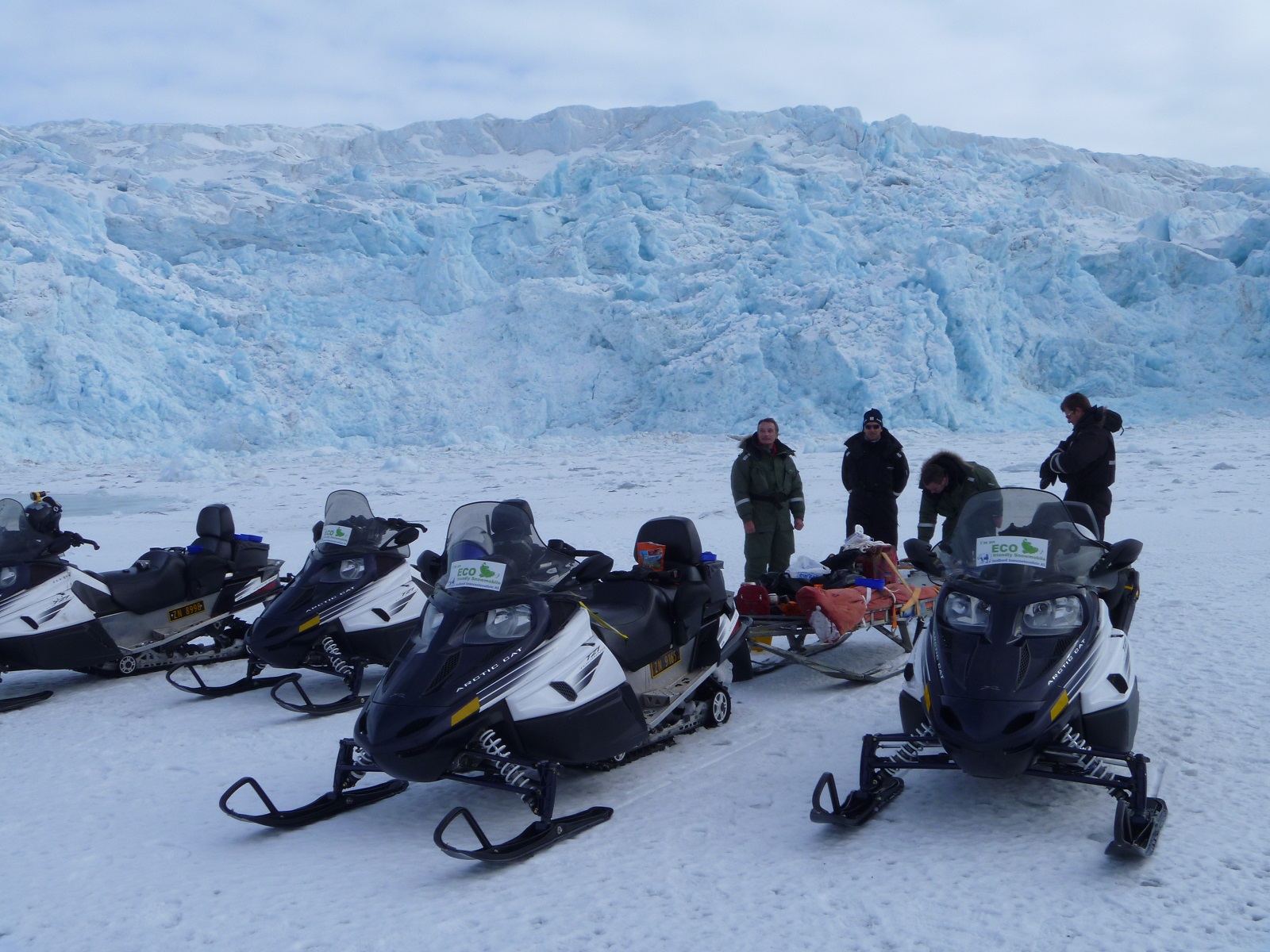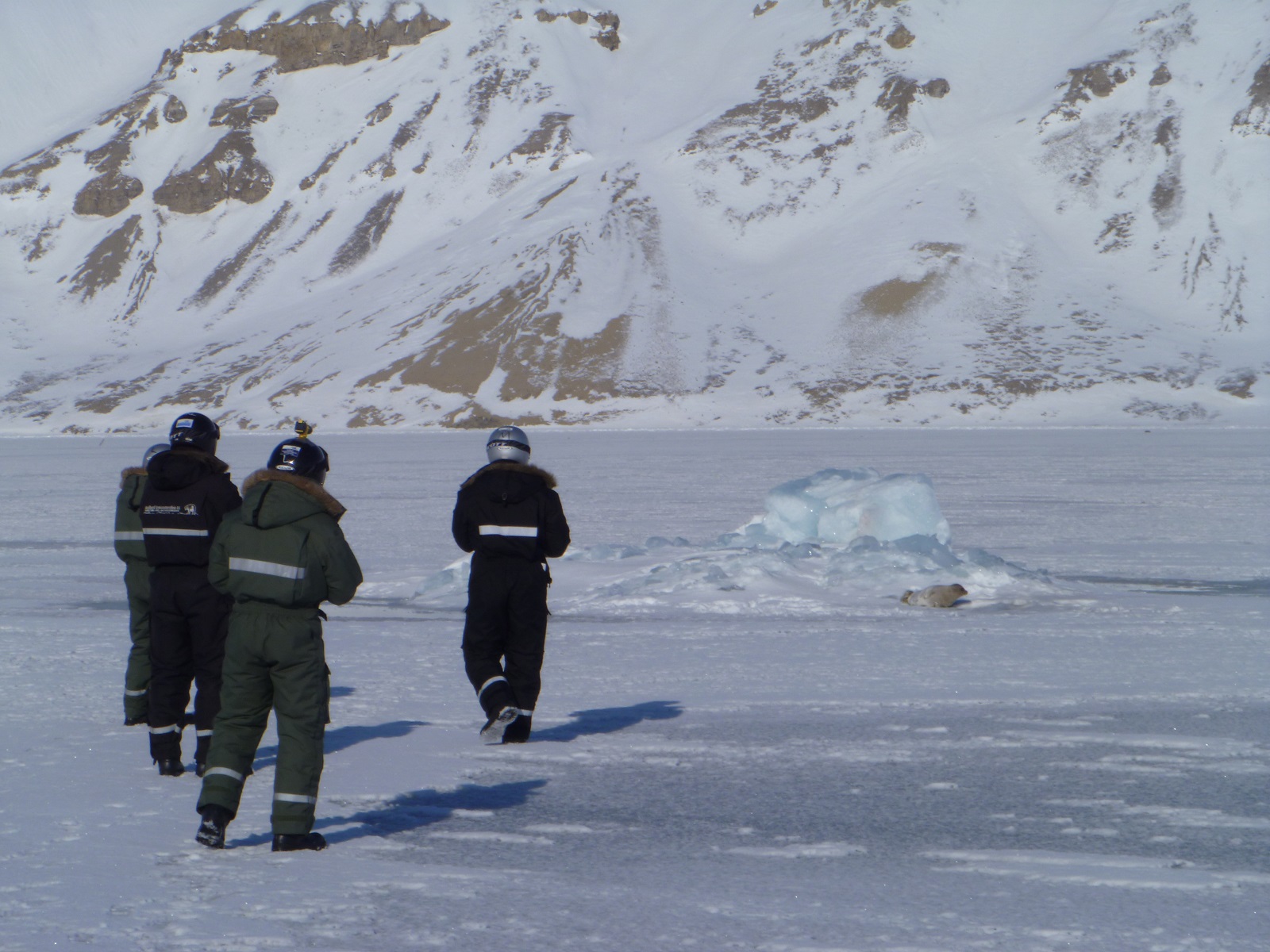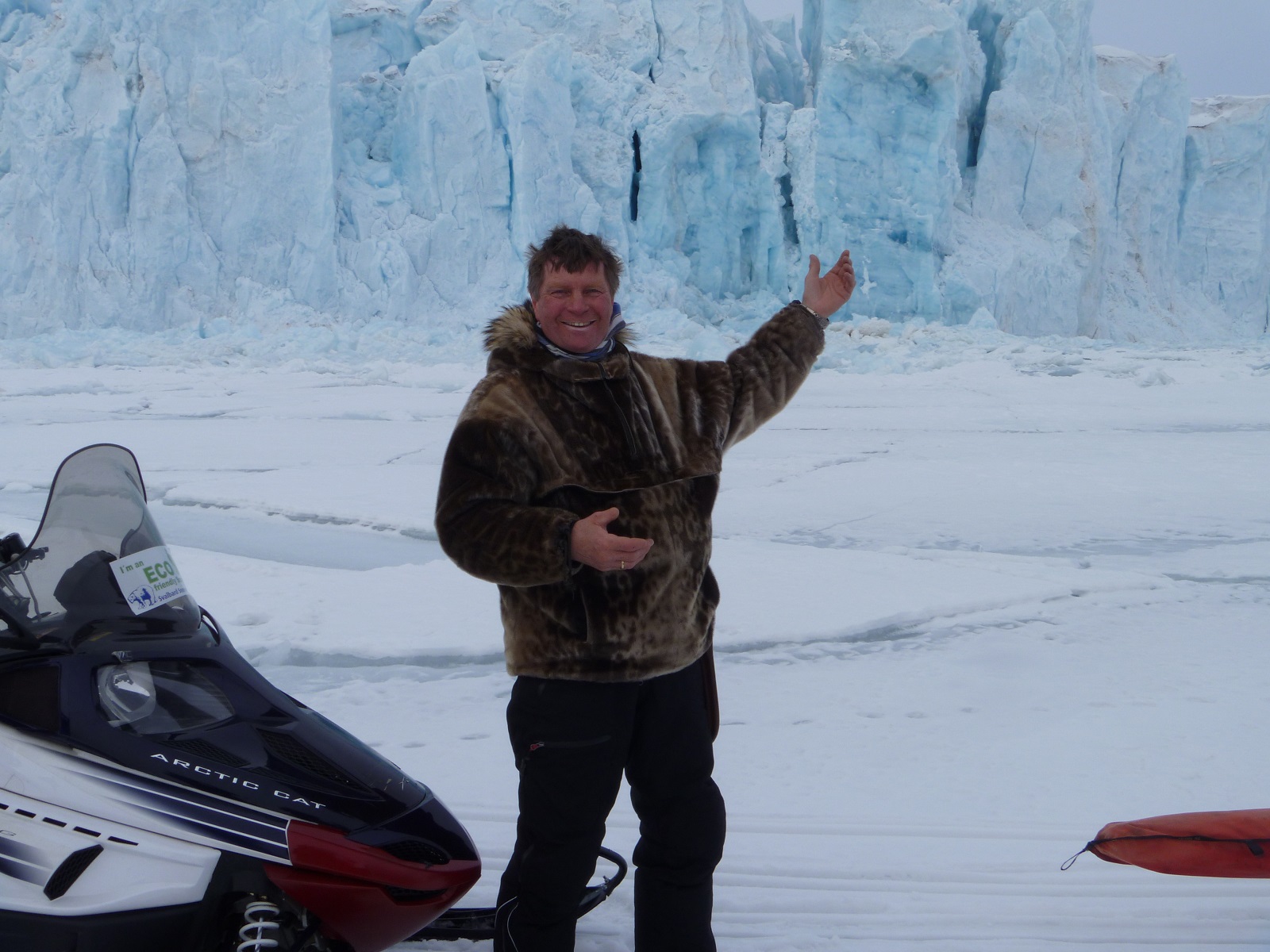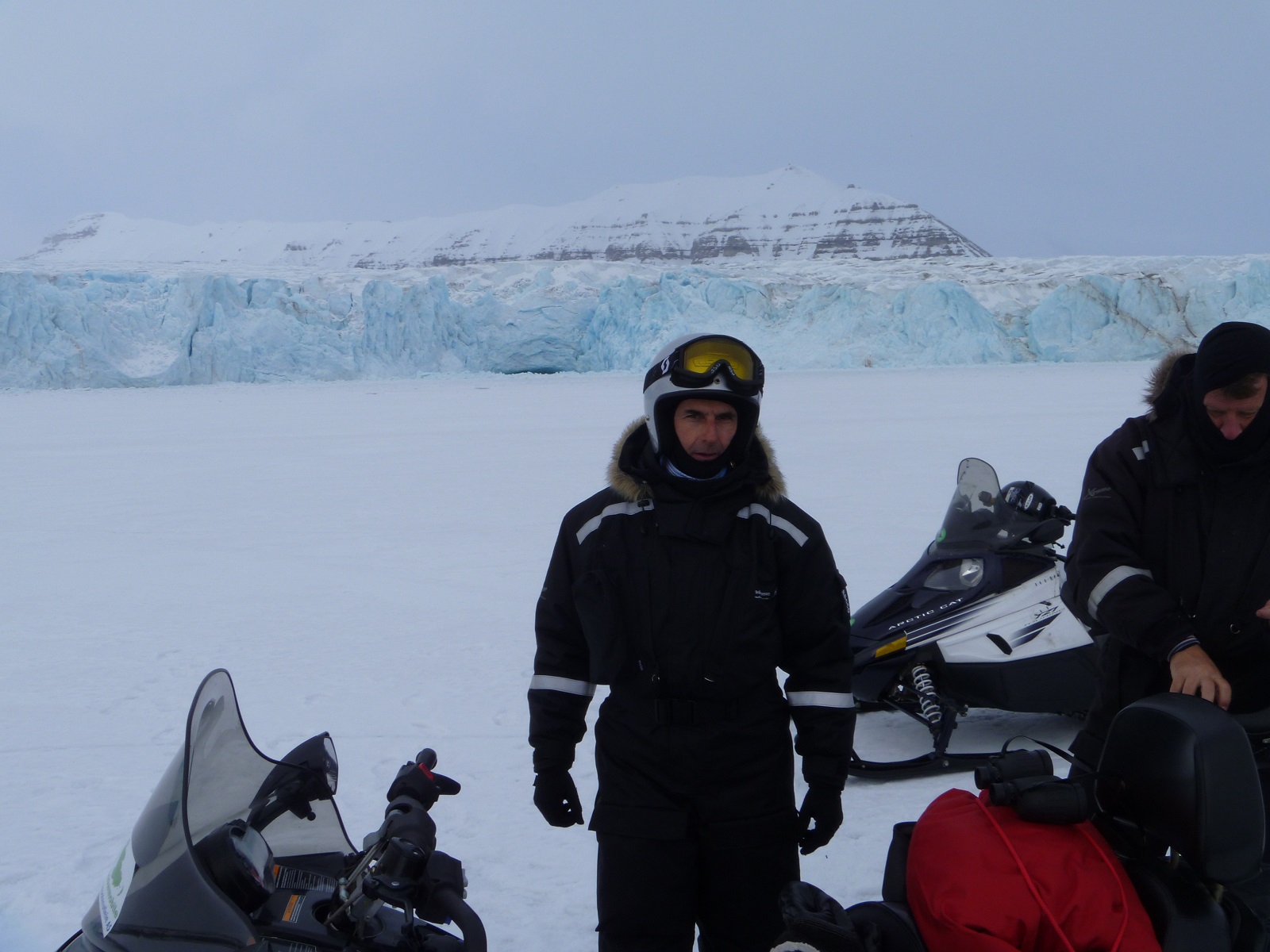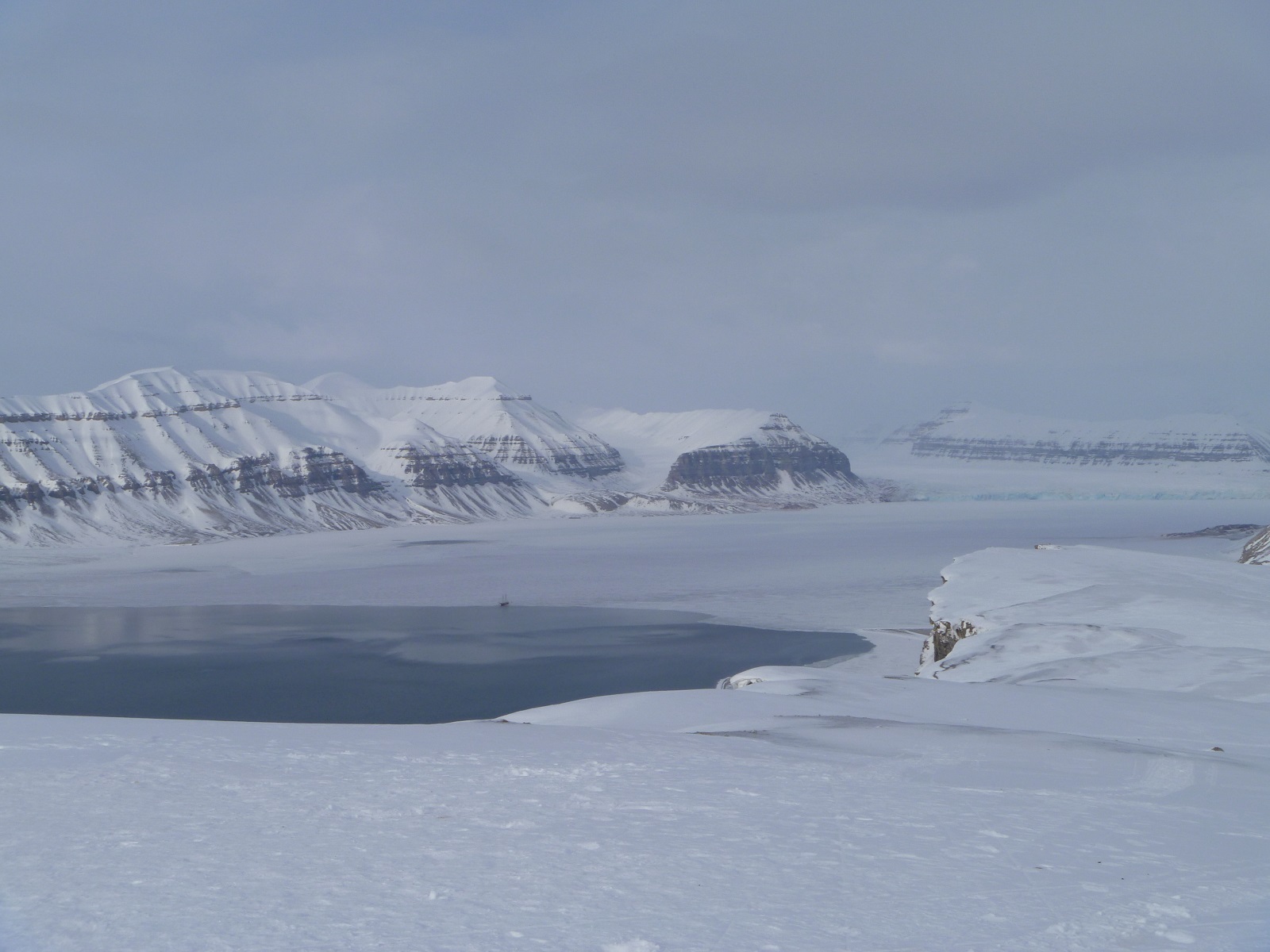 Snowmobile Expedition in the land of Polarbears – 5 days
From: kr 34.500,00
All about the Snowmobile Expedition in the land of Polarbears – 5 days.
Available: End April to Middlle of May
I am happy to invite you to an exciting expedition on this archipelago located on the top of the world between 74° and 81° north.
We will follow the footsteps of the first known visitor, the Dutch explorer, Wilhelm Barents. He discovered the islands in 1596. During the 17th century there was a large scale of whaling in the summer months and after that followed the trappers. In the 18th century, explorers like Umberto Nobile, Roald Amundsen & Fridtjof Nansen made the area famous (search for these names in the library – nice to know).
In the 19th century, an American called John M. Longyear started mining coal and gave the Norwegian capitol its name – Longyearbyen. Today with 1000 inhabitants. In addition to the Norwegian mining town Longyearbyen, there is one Russian settlement -Barentsburg With  700-1000 inhabitants. The archipelago is under Norwegian sovereignity and ruled by Norwegian laws.
The tour package inclusions and exclusions at a glance
What is included in this tour?
Items that are included in the cost of tour price.
Price includes:
transfers to and from Longyearbyen airport

meals and accommodation

Snowmobile/clothing rents
Gasoline and Vidar the Vikings guideservices