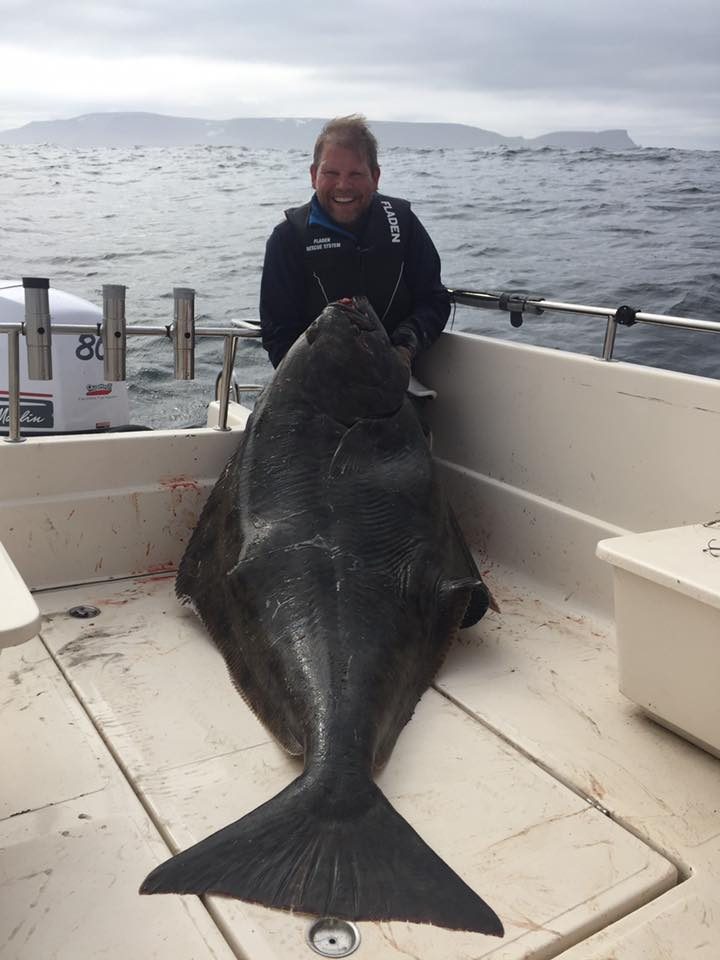 Team Mieko Fishing
Sweden United!
XXL Halibut catched north of Mehamn today!
After half an hour fight they managed to get the 74 Kg beauty to the surface.
Unfortunately the halibut broke the jaw bone during the fight, and could not be released as planned!
A great day at the Barents sea today, says the proud fisherman!
In adition to the Halibut we saw, at close distance, the Mink Whale, Whitenose Dolphins and the Killer whale!
Congratulations guys!